Does Wells Fargo Do Reverse Mortgages?
Does Wells Fargo Do Reverse Mortgages?
Are you a 62-year-old homeowner wishing to access your home's value without the pressure of monthly mortgage payments? If so, you might be considering a reverse mortgage. But does Wells Fargo, one of the prominent banks in the United States, offer this financial option? Well, the quick answer is no. Wells Fargo stopped offering reverse mortgages in 2011.
Now that we've addressed the core question, let's dive into reverse mortgages, explore why Wells Fargo exited this market, and discover alternative lenders who can help you access the cash you need.
Wells Fargo Reverse Mortgages
Before we get into the nitty-gritty, let's ensure we're on the same page about a reverse mortgage. It's a financial tool that allows homeowners aged 62 and up to turn a portion of their home equity into cash.
Unlike traditional mortgages, with reverse mortgages, you don't make monthly payments to the lender. The loan is instead paid back when you sell your house, vacate your residence, or pass away.
A reverse mortgage can be utilized for various objectives, including debt consolidation, property improvements, and day-to-day living expenditures.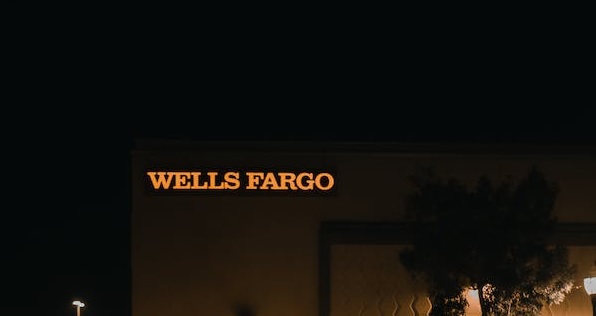 Why Did Wells Fargo Stop Offering Reverse Mortgages?
Wells Fargo's departure from the reverse mortgage market is not unique. Several other central banks also exited for similar reasons. There are two primary factors at play:
Complexity and Paperwork: Reverse mortgages involve significant paperwork and complexity. These loans have unique terms and conditions, and the process can be challenging to navigate. With their vast customer base and numerous financial products, big banks like Wells Fargo often found it challenging to manage this specialized area efficiently.
Risk: Reverse mortgages carry inherent risks for lenders. Unlike typical mortgages, reverse mortgage borrowers are not obligated to make monthly payments. This means the loan balance can grow over time, potentially surpassing the home's value. This risk can make banks like Wells Fargo hesitant to offer reverse mortgages, as they must account for potential losses.
Alternatives to Wells Fargo Reverse Mortgages
While Wells Fargo may not offer reverse mortgages anymore, numerous alternative lenders specialize in this financial product. You can check some of these reputable names:
Longbridge Financial: Longbridge Financial is a respected lender in the reverse mortgage industry. They offer various reverse mortgage products and have knowledgeable staff to guide you.
Finance of America Reverse: Finance of America Reverse is another reputable lender known for its range of reverse mortgage options. They can assist you in choosing the best fit for your financial situation.
Fairway Independent Mortgage Company: Fairway Independent Mortgage Company is known for its commitment to customer service and offers reverse mortgage solutions with a personal touch.
Open Mortgage: Open Mortgage provides tailored reverse mortgage options for individual needs. They have experienced professionals who can explain the process in simple terms.
American Advisors Group: American Advisors Group (AAG) is a leading player in the reverse mortgage industry. They have a strong internet presence, making it simple to learn about their services.
These lenders offer various reverse mortgage products, allowing you to find the one that aligns with your specific requirements. They also have experienced staff who can simplify the process and ensure you make an informed decision.
Getting a Wells Fargo Reverse Mortgage
If you're considering a reverse mortgage, it's essential to meet specific eligibility requirements, including:
Age: First, you must be 62 or older to be eligible for Wells Fargo Reverse Mortgage.
Homeownership: You must own your home entirely or have a minimal mortgage balance.
Property Requirements: Your home must meet specific property requirements.
Financial Assessment: You'll need to pass a financial assessment.
The reverse mortgage process can be intricate, so working with a qualified lender is crucial. They'll assist you in understanding the different types of reverse mortgages available and guide you through the application and closing processes.
Is a Wells Fargo Reverse Mortgage Right for You?
Although a reverse mortgage can be a valuable financial tool, not everyone should utilize one. Before proceeding, think about the following risks:
Potential Debt: With a reverse mortgage, you can owe more than your home's current value. This could affect your heirs if they plan to inherit the property.
Obligations: You are still responsible for property taxes, homeowners insurance, and homeowners association fees, even if you are not making monthly mortgage payments. Failure to keep up with these obligations could lead to foreclosure.
Tax Implications: The money you receive from a reverse mortgage may be subject to income tax. To fully understand the impact of taxation, talk to a tax expert.
Before committing to a Wells Fargo reverse mortgage, consult a financial advisor. Based on your particular financial circumstances, they can offer you individualized counsel.
John's Wells Fargo Reverse Mortgage Decision
Meet John, a 70-year-old retiree who owns a home valued at $300,000. He's been considering a reverse mortgage with Wells Fargo to supplement his retirement income.
After careful consideration and consultation with a HUD-approved counselor, John decides that a reverse mortgage suits him. He decides to use an adjustable-rate HECM, which enables him to get payments each month to help with living costs. With his age and home value, John is eligible for a monthly payment of $800.
John understands that his home equity will decrease as he receives these payments, but he values the financial stability it provides during retirement. He won't move or sell his home soon, so a reverse mortgage aligns with his long-term goals.
Additionally, John discusses his decision with his children and assures them they can repay the loan and keep the home within the family.
Does Wells Fargo Do Reverse Mortgages?
If you're a homeowner aged 62 or older seeking access to cash without selling your home, a reverse mortgage may be an option to explore.
However, Wells Fargo is no longer in the reverse mortgage business. You can consider other lenders specializing in this financial product, like Longbridge Financial, Finance of America Reverse, Fairway Independent Mortgage Company, Open Mortgage, or American Advisors Group.
Ensure you satisfy the eligibility standards and speak with a financial expert to ascertain whether a reverse mortgage is appropriate for your particular situation. Remember, while this financial tool can provide financial relief, it also has risks that warrant careful consideration.