How To Download Music From YouTube Fast (7 Ways)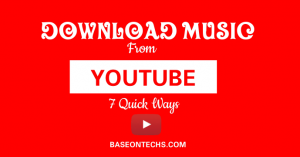 Working 100%
This guide shows you how to download music from Youtube to your phone or PC.
There are many ways to extract music from youtube for offline listening and I have given seven (7) free methods in this post.
Before anything, copy the URL of the video you want to download as music on your device.
3 Ways To Copy YouTube Video URL Fast.
Copy URL from URL space.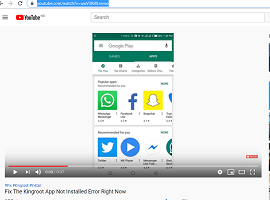 This one is simple.
Kindly open the video on youtube, then highlight and copy the link from the URL space.
Extract Link From The Video: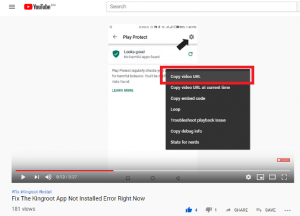 If you're using a mobile phone to do this operation, go to the video you want its music, Long-press on it, and copy the link address.
On Computer:
Open the video, right-click on it and copy the URL or Link Address.
Click the Share button strategy:

Open your preferred video on youtube, hit the share button, and copy Url from there.
7 Quick Ways To Download Music From YouTube
SaveMP3

Savemp3 is the easiest way to download music from youtube. It is a free online service that is based on converting mp3 and mp4 file formats.
With the site, you don't have to be techy or have any technical skills at all. It simply converts videos and audio conveniently without popups and redirections.
Android and iPhone users have no problem using the website.
Get the link of the videos you want its music, downloaded to your computer (Follow the guide above).
Go to savemp3.net
Paste the URL in the "Enter Video URL space. Your video will get processed.
Scroll down and tap on the " MP3″ button. Your music will start to download immediately.
Your browser may ask for permission in some cases.
As simple as that.
Use Y2Mate
Y2mate is an online video and audio converter that converts all kinds of media formats starting from MP4, MP3, and more.
To download music from Youtube, kindly follow the below steps:
Get the URL of the music you want to download.
Go to y2mate.com.
Paste the URL in the box provided.

After that, tap on the "Start button" with an arrow directed to the left.
Your video should be processed by now.
Tap on the MP3 tab. It's on video by default and since your plan is to download audio, you must select MP3/Audio format.

Tap on the Download button to start.
You will see pop-up processing your request.
Wait and tap Download.
Once you tap on Download MP3, you get the music installed on your device.
You can also click on the "Edit & Cut MP3" to edit the sound before downloading it.
(Avoid Popups and Redirection caused by site, press back button anytime it redirects)
You now have the music downloaded on your device.
But in case, y2mate redirects to YoutubeConverter.io while trying to process your request, no worries.
Paste the copied URL on the empty box and tap Convert.
On the next page, scroll down to Audio Files, Tap on the "MP3 download" button.

On the pop-up, hit the Download button.

Wait while it downloads.
There are other file formats from which you can download the music. Right on the page, under the audio tab, you can see clearly that M4a (128kbps), WebM (160kbps), WebM (160kbps) file formats are available.
So depending on your choice, you may choose any file format but Mp3 tends to play on all kinds of devices and that's why we recommend it.
OnlineVideoConverter
OVC is a free and safe online converter that converts videos/audio files to different media formats in a few seconds.
This free online software will help you convert any youtube video with sounds to audio files such as mp3, m4a, and many more.
Online video converter has no limit on conversion.
No matter how large your file is, it will be converted to mp3 easily and fast.
To download music from YouTube using OVC, kindly follow the below steps:
First, go to onlinevideoconverter.com. You should see an empty space like a search box.

Paste the URL you copied from youtube right in the box.
Look below the box, you should see " Format: MP4″.
Tap on the drop-down and "select Mp3" as your preferred format.
After that, press the Start button. Wait while your request processes. You should see the "Download" and "Convert Again" buttons after progress.
Now, hit the "Download" button to save your music immediately for offline

listening.

Wait while video downloads. You may need to confirm the download if necessary.
Try YouTubeMP3Converter (YTMP3)
YTMP3 is online software that converts and lets you download youtube videos to audio (mp3) or video (mp4) files for free without signup or registration.
Yes, it will help you extract the music out of any youtube video and also allow you to download it for free to your computer, tablets, and mobile phone.
Use the website with less risk by turning ON the Ads-Block plugin or possibly install an active Antivirus on your computer.
You may get unnecessary popups in the conversion process, avoid them by closing the new tabs.
Follow the below steps to download music out of a youtube video:
Go to YTMP3.cc. This is the homepage of the YouTube Mp3 converter.
Paste in the YouTube URL you copied (Follow the first guide on this article).

Before you proceed to convert video, make sure you click on the "mp3 tap" below URL space.

Now, hit the "Convert Button" and wait while the video converts into audio. It usually takes 5seconds to do this.
Hit the "Download" button from the list. You have "Dropbox" and "Convert" buttons available.
Your music will start downloading automatically or you may be asked for permission depending on your browser.
Converto – Try It Out.
Converto is a place to watch videos and audios online in your free time. Also, this website has a platform that converts mp3 and mp4 files for free without difficulties.
Submit that youtube link to Converto and it will be transformed to music easily.
Go to Converto.io. There is a box asking you to "paste Youtube URL to convert" right there.

Paste the URL in the box. Wait while it processes your request.

Your video is here. Click on the "drop-down" and Select MP3.

Scroll down and hit the "Convert" button. Your music will get loaded in 5seconds.

On the next page, click the "Click here" button associated with the below statement.
(Your download is ready. "Click here" to start the download.)
And below that statement, look closely, Cover to started that the download link is valid for 24hours. This means it may be unavailable after the given period, so act fast.
Also, this tool accepts a 2hour lengthy video limit. Any media file that exceeds this, won't be converted.
If the download doesn't begin, hit the "Click here" button below.

GenYoutube –
get is a website that provides quality media such as music, videos, and more for users to watch and be entertained.
At the same time, GenYoutube has got an online youtube converter that converts videos in all available formats.
And because you want to download music from Youtube to your computer, Android or iPhone, GenYoutube is here for you.
Go to genyt.net. There is a "Search YouTube Video/URL here box" by the left.
Paste in the youtube URL you copied earlier.

Press the "GO" button. The video will process and bring many links for free download.

Hit the "MP3 123kbps button" to download the music in the video. The download will start immediately. If not, click on the 3dots at the right and hit the download button again.
Your music should be ready by now.
2Conv.com
2Conv is a Youtube downloader and converter that converts youtube videos to audio files for you to download and listen to for free.
That's the point, it's just another online software that is simple to use and it converts different file formats such as MP3, MP4, AVI, WAC, AAC, MOV, WMV, WMA, and more in good quality.
Use 2conv to extract music out of youtube videos:
Go to 2conv.com. It has free space for link conversion right on the home page.

Paste the Youtube video link in the box provided.
Accept to translate the language to your preferred one in case it's in another language.
Now click on the drop-down and select MP3. To convert your video file to audio.

Click on the "Convert" button. Wait a few seconds while your video processes.

Now, hit the "download" button. The download will begin instantly or the browser may ask for permission before it proceeds.
How To Download YouTube Videos Using Your Mobile Phone
It's very easy. With just a few clicks, your preferred video will be downloaded and saved to your file manager.
Conclusion
It's really simple to download music from youtube to Android, Tablet, iPhone, or computer.
All you have to do is pick up the online tools or software I have mentioned above, follow the steps correctly and you're good.
Go, download as much music as you want from YouTube.
One question for you.
Out of all the websites above, which one is your favorite?
Do you have another software you use to download music?
Let me know in the comment section.
Also, don't hesitate to share this article with friends on social media using the button below.